Production
The production facilities of the company are concentrated in two locations:
The company is headquartered in Jinočany, Prague – West.
Here the production, assembly, pressure and special tests of valves up to DN 500 (20 ") are concentrated. Along with the production of classic fittings, there is also the development, production and testing of special fittings and prototypes. During production we cooperate with a number of verified plants, especially in the field of machining, destructive and non-destructive testing.
Production area of the company in Krnov, where Klaus Union CZ a.s.
Klaus Union CZ a.s. represents a classic production plant. This plant produces various types of fittings and released prototypes. By means of all available means, we constantly monitor the status of production and quality of entrusted orders.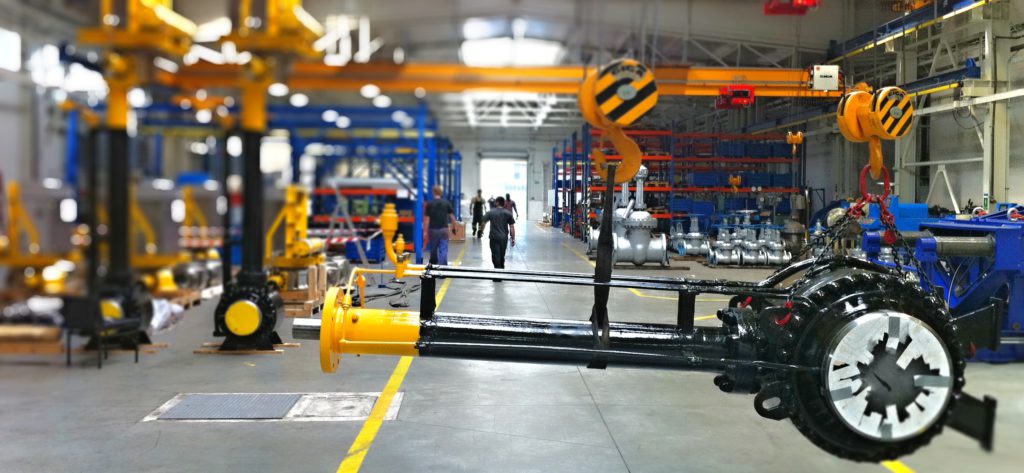 Both companies constitute a stable basis for the production and assembly of a range of industrial valves and accessories.
Long-term relations with suppliers of base materials (foundries, forges, etc.) make it possible to meet the demanding requirements of customers and guarantee the required quality of deliveries. Our valves are used in a number of countries worldwide and we can take pride in the extensive range of products developed and produced specifically for very demanding applications in extreme operating conditions.